Spanish Grand Prix
Circuit de Barcelona-Catalunya, ‎Montmeló
20th – 22nd May 2022
F1 tickets at the Circuit du Catalunya are almost exclusively sold as Friday to Sunday tickets. If you can only attend a single day your options are limited.
The Spanish Grand Prix generally offers good value for money, especially for families. All tickets can be purchased at a discounted rate for children or is free for those under 6.
Prices are approximate and don't include fees such as booking and delivery. These prices don't include Early Bird promotional tickets or discounted tickets for children and seniors.
Where to buy F1 tickets for the Spanish Grand Prix?
Motorsport Tickets
Previously known to their loyal customer base as BookF1 (and Motorsport Live) this UK based ticket provider are known for great customer service and going the extra mile to give buyers more value.
---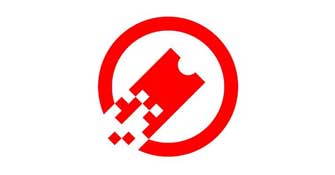 Gootickets
Gootickets is a well established ticket seller with offices in Monaco and Barcelona. They offer a simple no-frills experience with good availability and often the lowest priced tickets.
---
*Looking for specific seats? If you have favourite seats in a grandstand you can simply ask at or after checkout and if they're available, they're yours.
F1S receives a small commission if you buy tickets through these links which helps to keep the project alive. The best part is it doesn't cost you any extra – I don't charge any sneaky mark-ups, so you'll pay the lowest price possible.
---
Spanish F1 Tickets FAQ
ABOUT ME
SUBSCRIBE
DISCLAIMER
I'm Danny, an incurable Formula 1 fan for over 25 years and founder of The F1 Spectator. My aim is to inform and inspire, arming you with helpful tips and advice for your next F1 trip.
You can get updates about this Grand Prix and others so you'll be the first to know when tickets go on sale, get Early Bird discounts and snap up the best seats. Go
here
to sign up and choose your preferences.
Please remember that while a lot of care and painstaking research goes into each F1S guide, they are just that - a guide. Things change so it's important do your own due diligence and fact checking before attending a Grand Prix.